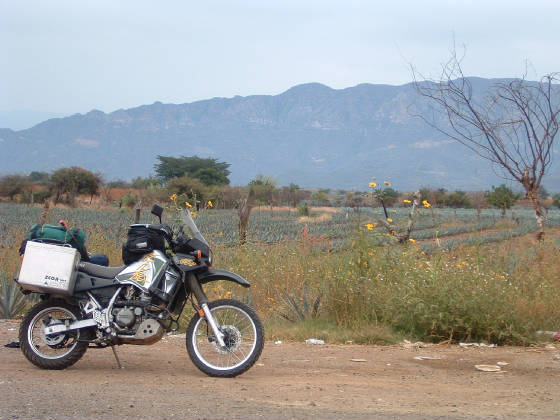 The Mexican state of Jalisco is reknowned as the birth place of Mariachi and Tequila. On the highway from Mazatlan to Guadalajara I passed through the small town of Tequila. In the background you can see fields of Agave, the cacti used to make Tequila, Mezcal, and Pulque - a much weaker drink served in Pulquerias everywhere in the Mexican Highlands. The sign in the photo below reads: "Happy Travels, Tequila is Your Home."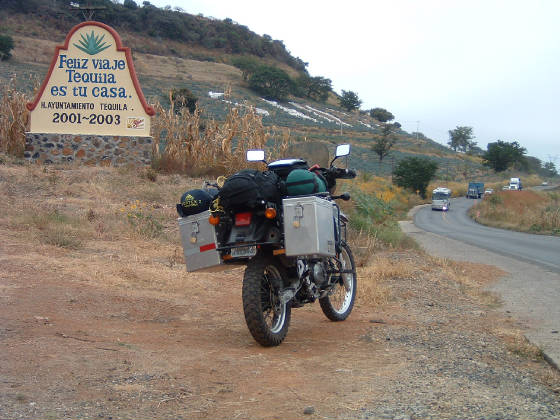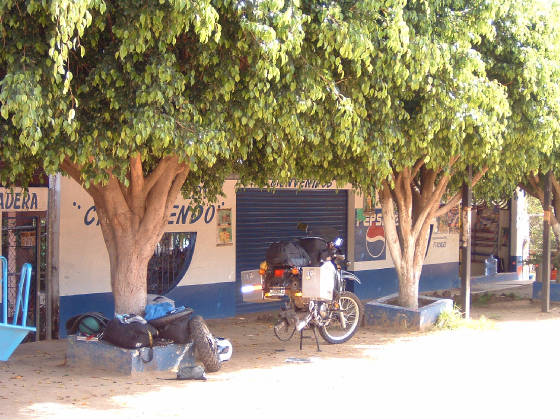 I had a small flat tire problem on the way out to the coast, south of Uruapan. After fixing the tire, I continued on, assuming everything was ok. Unfortnately the small problem turned into a big one when the tube popped out between the rim and the tire, forcing me to the side of the road. Beyond repair, I stashed the KLR in the bushes and caught a ride into the nearest town: Nueva Italia. It was already 10pm by the time I found Pancho "el Gordo" Garcia Garcia (the "fat guy" with the truck) and two other men to help lift the bike into the truck.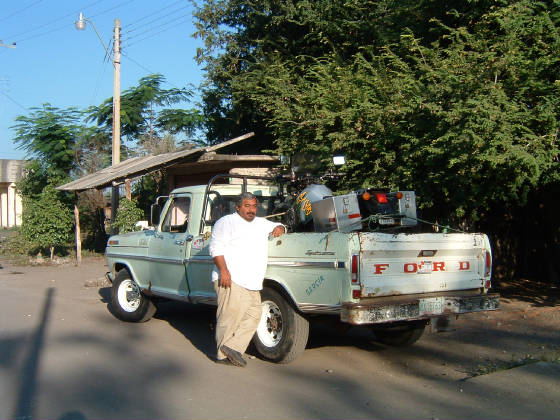 The next day Pancho el Gordo and I drove 35 km to Apatzingan to get a new rear tire. Garcia Madril of Moto Servicio Madril told me it would take about four days for the new tire to arrive.
Meanwhile I was supposed to be 300 km away in Zihuatanejo to meet Gena and Spencer who had flown down from Seattle to meet up with me. I think it was really just a good excuse for them to take a nice vacation. Spencer had also previously told me that if I could make it to Zihuatanejo - half way down Mexico - he had faith that I could make it to the southern tip of Argentina. Thanks for the confidence buddy!
Instead of waiting around for the tire, I left my bike behind and took a bus to Zihuatanejo. Seven hours later I arrived at the coast, on a chicken bus rather than riding in on my steed as I had envisioned.
It was a good lesson that things don't always go according to plan. As long as we don't try to force anything, events usually work out as they ought to.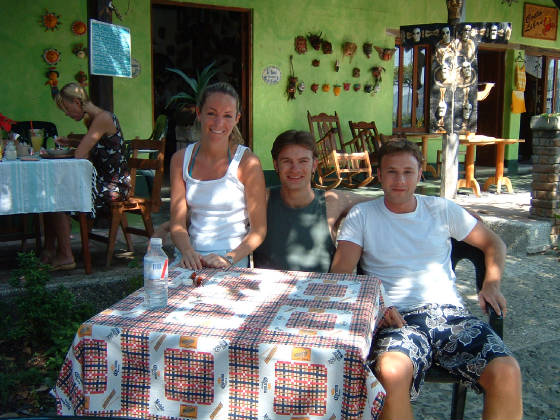 A nice fishing village which has developed into a small tourist destination, Zihuatanejo still maintains a lot of its original character. The main town has small hotels and restaurants as well as local fishing boats lined up along the waterfront. 2km away is Playa la Ropa, a beautiful beach with nicer, more expensive hotels. I also have to recommend the excellent fish tacos and ice cold Negra Modelos, found in both locations.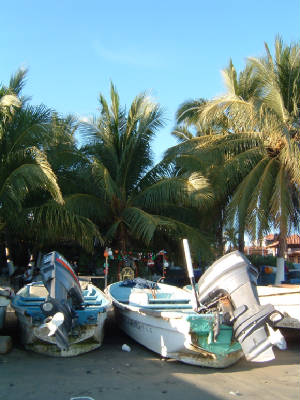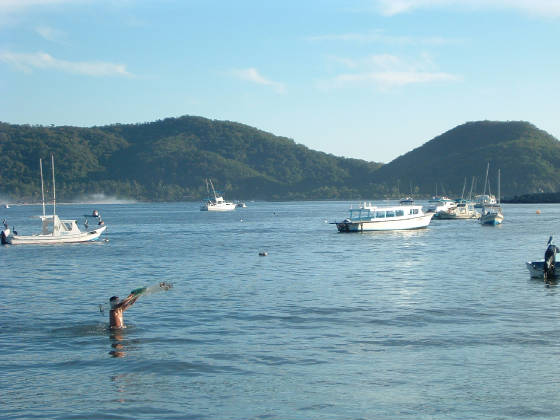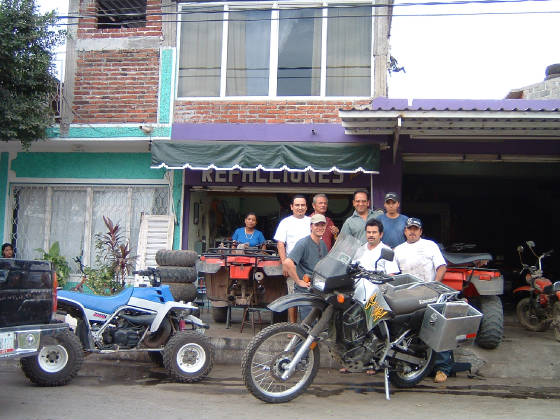 When I got back to Apatzingan, after a nice beach hiatious, the KLR was all repaired and we were both ready to roll. Gracias Moto Servicio Madril!