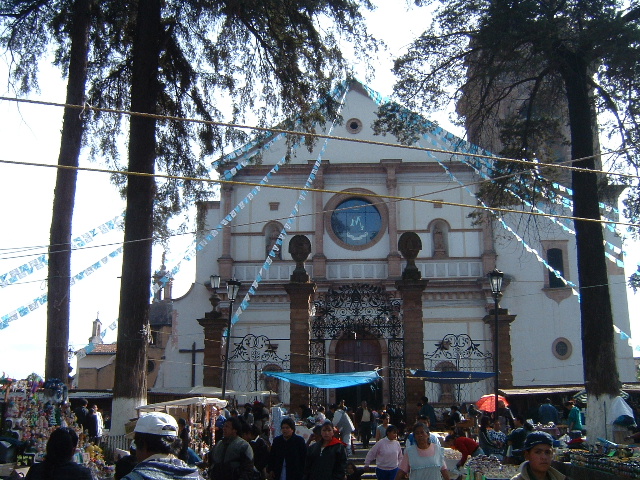 Cathedrals like this one (above) in Patzcuaro are invariably packed on Sundays: morning and evening. Christmas cheer is certainly alive and well in Mexico (below).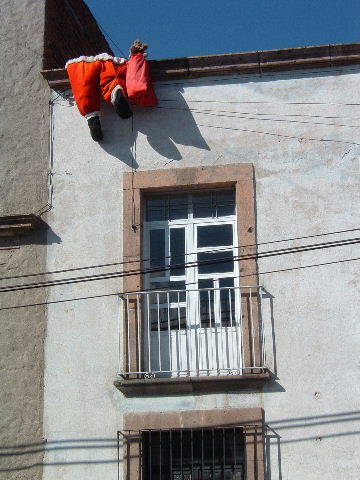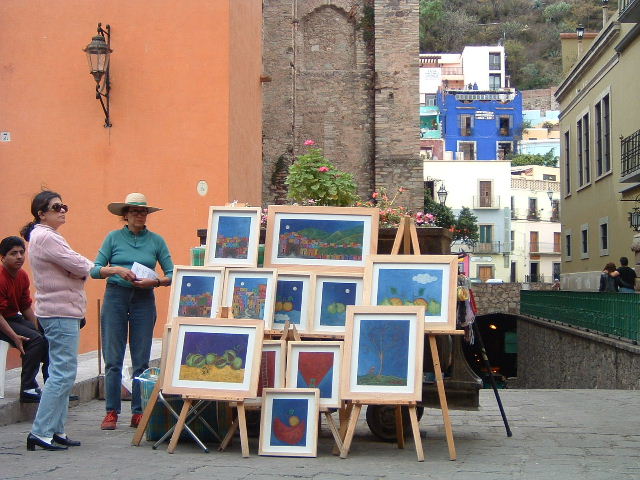 Jardin Union, Guanajuato.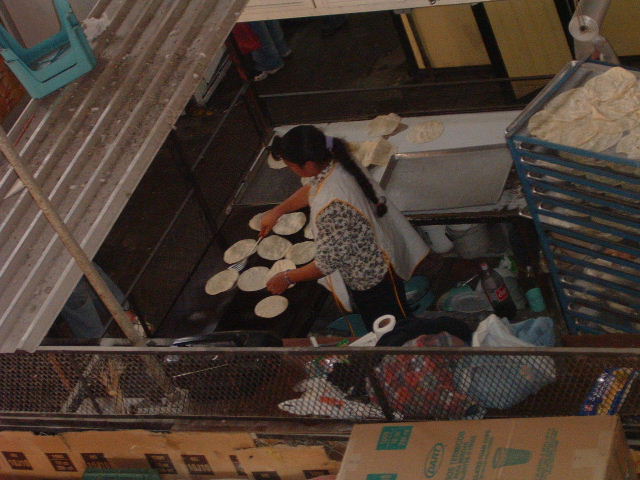 Hand made fresh tortillas, Mercado Hidalgo, Guanajuato.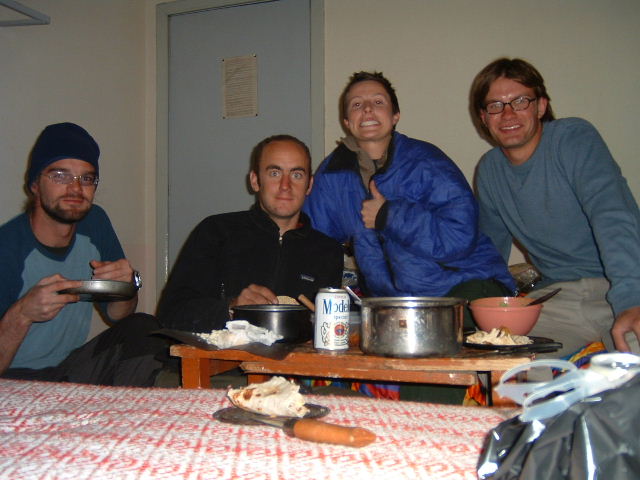 Steffen and I met up in Zacatecas for Christmas. That afternoon two folks from Seattle pulled up to the front door of the hotel on two Suzuki DR650 motos. We all celebrated Christmas Mexican style with some rice and beans, salsa, guacamole, chicken, and some lentils all rolled up in tortillas and washed down with Modelo cerveza and Kahlua. I have to admit this is the first Christmas that I've spent in a $10 Mexican hotel cooking dinner on three camping stoves.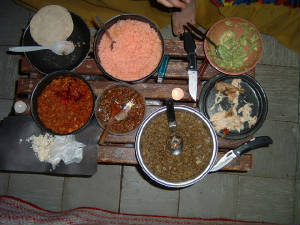 Before paying for a room, I always make sure there's a safe place for the moto. Fortunately most people allow me to bring it into the lobby. I can't imagine what this hotel manager was thinking when three more bikes arrived over the next two days. Fortunately he was in generous holiday spirits, as all the lobby furniture had to be moved aside.