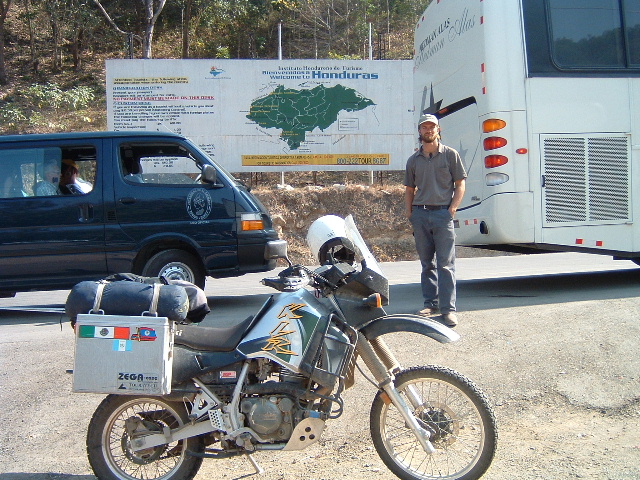 Welcome To Honduras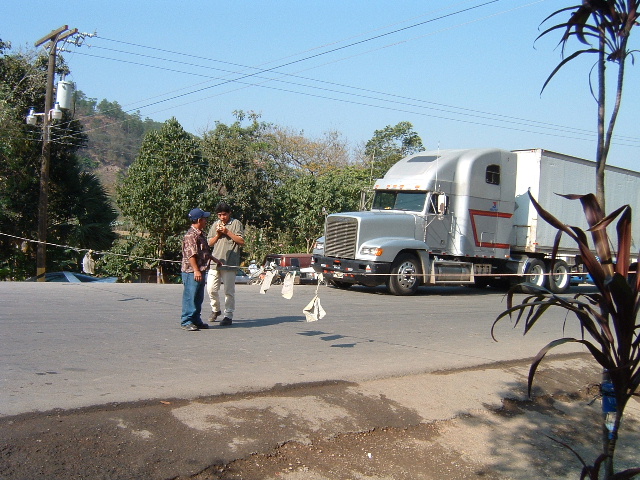 Pretty tight security at the Honduras border crossing.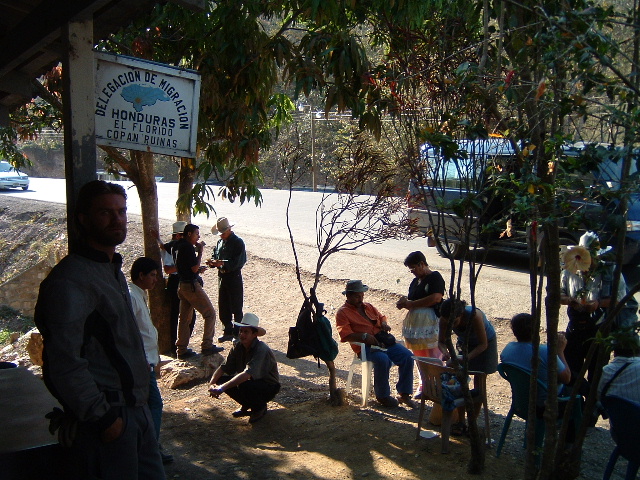 Money Changers at the Honduras border.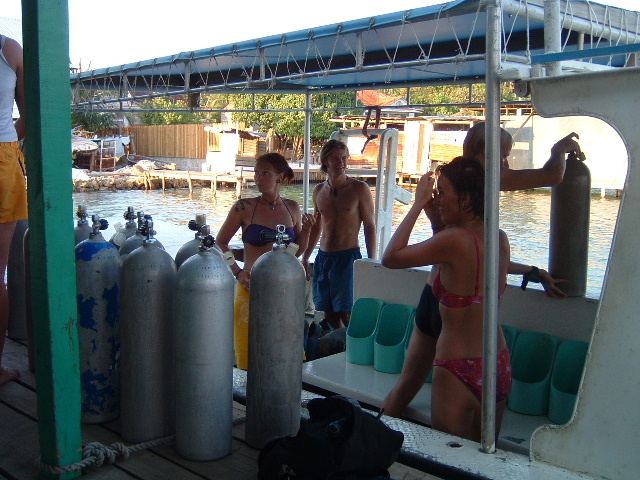 Isla Utila, Gunter's Dive Shop.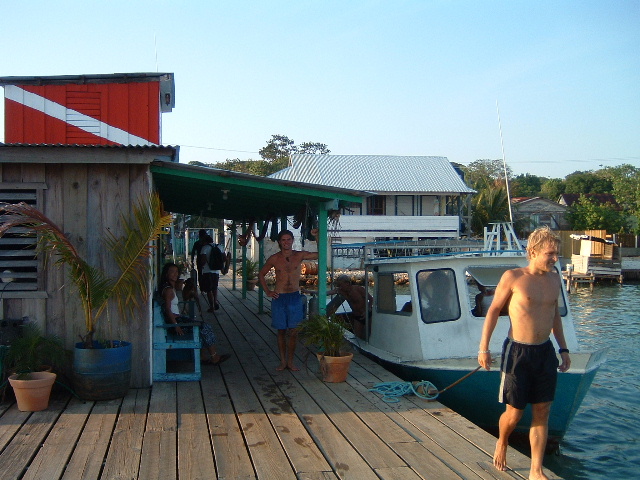 Gunter's Dive Shop.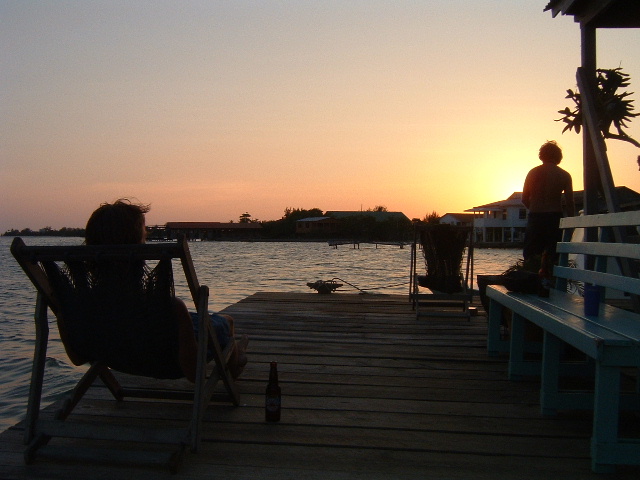 Enjoying a sunset with a cold Salva Vida cerveza after a rough day under water.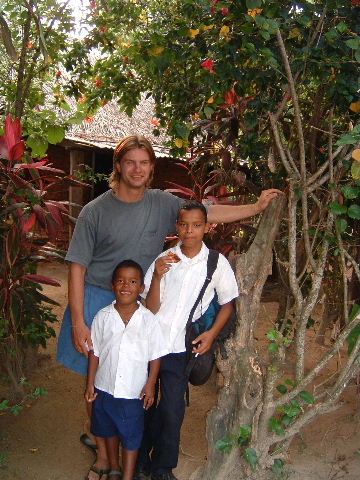 Pablito, Besito and Pumpi ready for school at Campamento, Trujillo.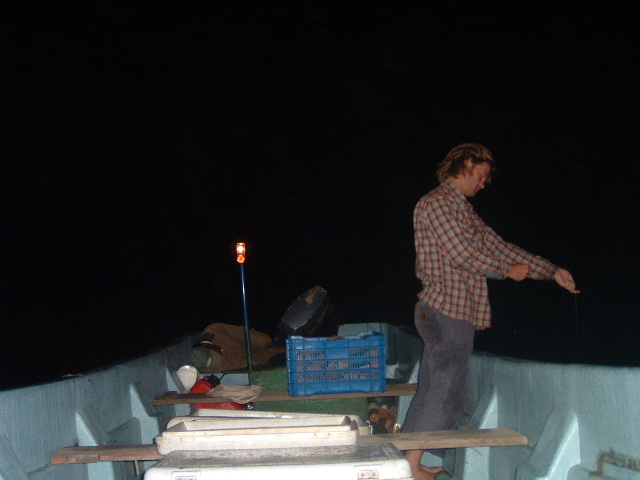 Fishing for room and board in Trujillo, on the north coast of Honduras.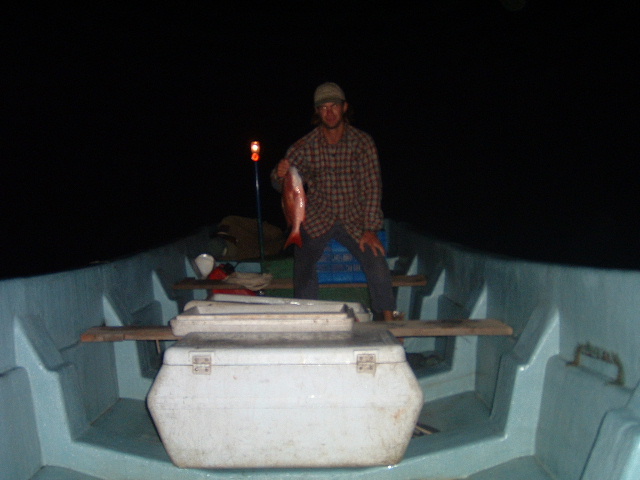 Unfortunately my fishing partner didn't see me bring in this juicy Rojo due to his midnight siesta.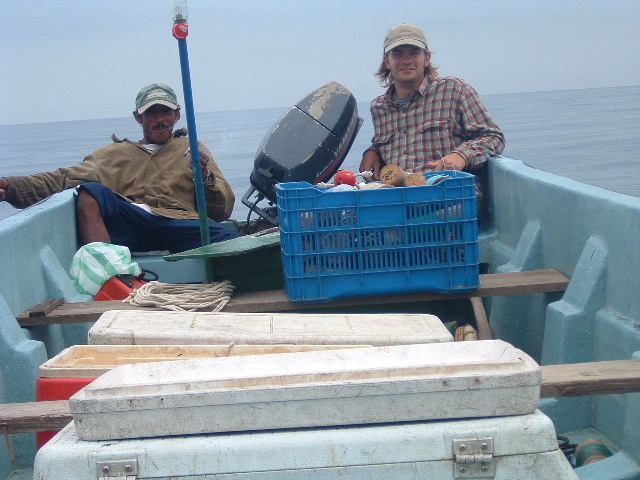 Relaxing with Raynaldo after a night of fishing.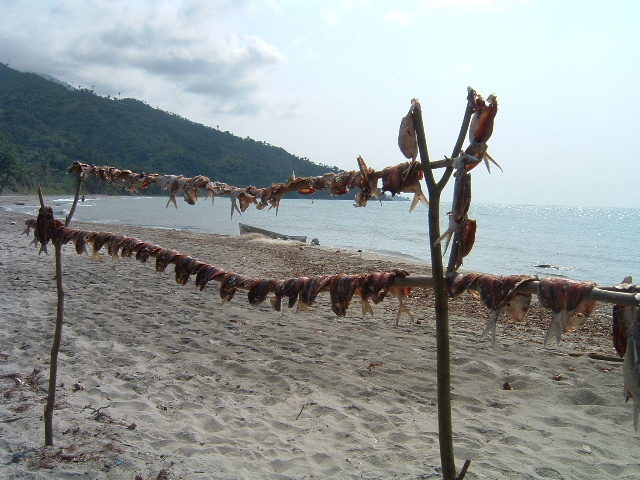 Some fellow fishermen drying their fish in the afternoon sun.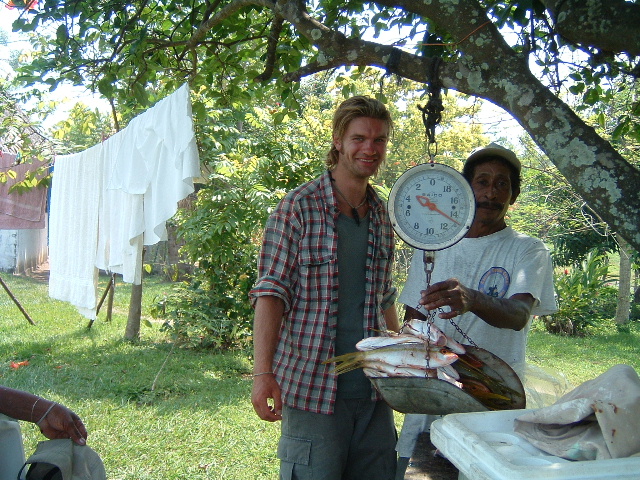 Making some money on the side by selling our catch.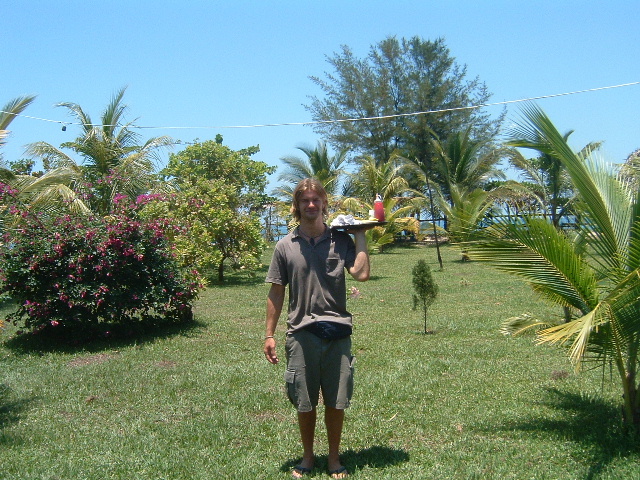 Hard at work during Semana Santa (Holy Week).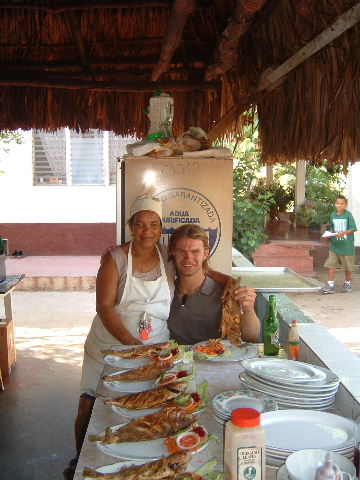 Taking a lunch break with Doña Orleis Ramos.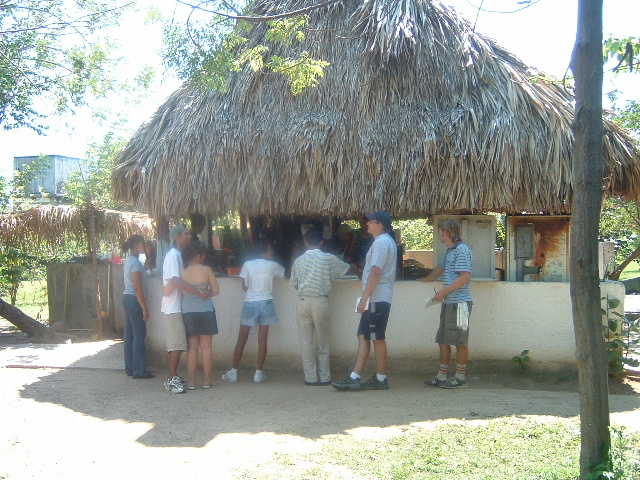 The 'runners' waiting for our orders from the kitchen.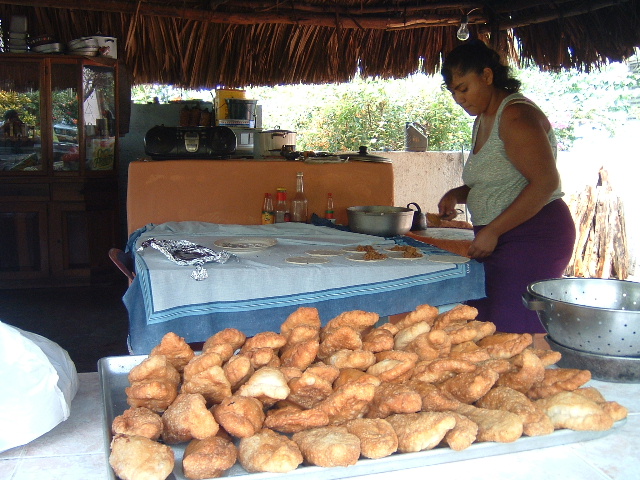 Deep fried flour tortillas with ground beef. ¡Yum! I think I've put on a couple pounds in Trujillo!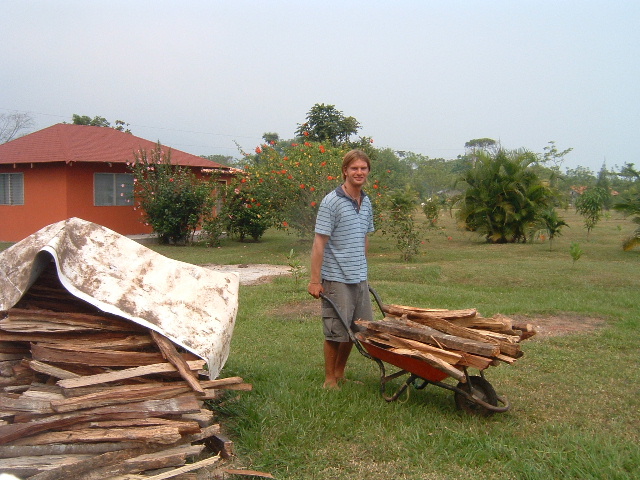 Collecting wood for the adobe stove in the kitchen: Trujillo, Honduras.