...so I rented a dirt-hole in San Antonio, Venezuela. Since changing my rear tire was long overdue, I decided to make the best use of my time. After asking around a little, it was unanimous that the best place to buy the tire in the size and dual-sport style that I needed was back in Cucuta, Colombia. Considering Colombia's most popular export, I found it incredible how wide open this border is. I cruised across a couple of times without anyone even asking me the time of day, let alone for my passport.
The second night of contests we took second place, winning $160. Regardless of the prizes, a good time was had by all.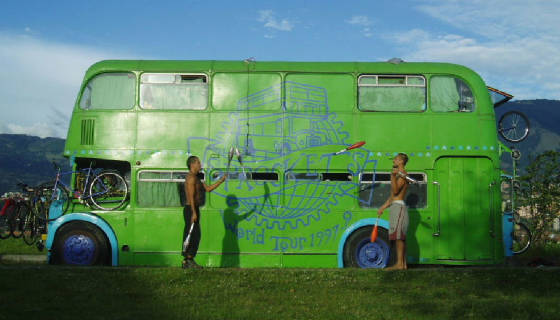 The Sprockets practicing for their circus show that night, Medellin.